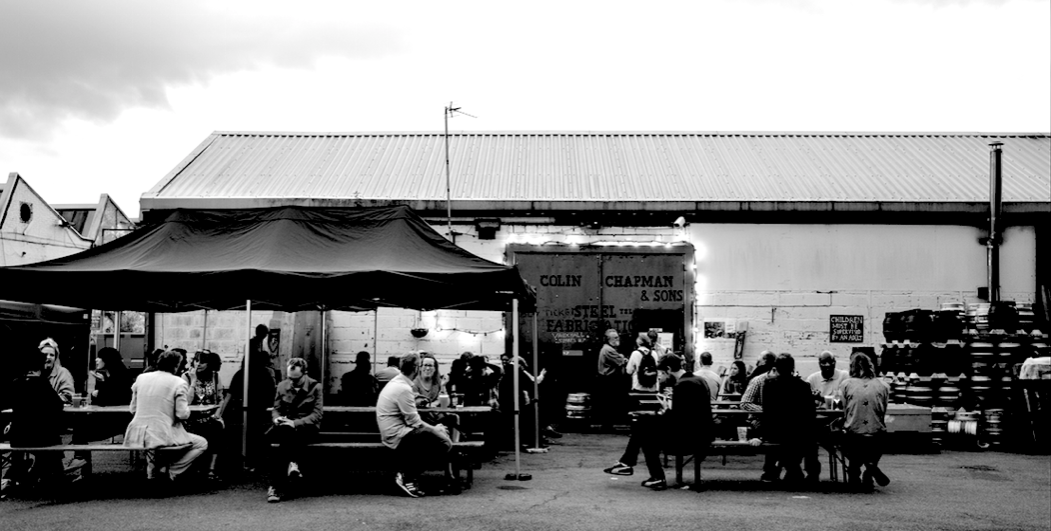 Where it all began for for Wild Card Brewery…
The Barrel Store is based at our original site on the Ravenswood Industrial Estate and is home to our barrel aged beer program. Our bar continues to be a cultural hub for the Walthamstow community with live music events, festivals, pop up cinema and sport screenings
We have 12 x lines of great craft beer from us and some of our favourite breweries. If beer isn't your thing we also serve a full range of alcoholic and non-alcoholic drinks and you can also enjoy freshly made pizza's from our on site kitchen.
WHAT'S HAPPENING AT THE BARREL STORE
MARGHERITA - £6.00
Basil | Tomato | Mozzarella Fior di Latte or Violife Vegan Mozzarella (+ £1)
OLIVE & ARTICHOKE - £7.50
Black Olives | Artichoke Hearts | Tomato | Garlic Oil
OLIVE & ANCHOVY - £7.50
Black Olives | Anchovy | Tomato | Mozzarella Fior di Latte

PEPPERONI - £7.50
Salami Spianata Romana Negrini (mild spice) | Tomato | Chilli Oil | Mozzarella Fior di Latte
Opening Times
Friday - 5pm till Midnight
Saturday - 12pm till Midnight
Sunday - 12pm till 10pm
Address
The Barrel Store, Unit 7, Ravenswood Industrial Estate Shernhall Street, Walthamstow, E17 9HQ

We Accept:
Cash & Card, Large Groups, Small Children & Babies (before 8pm), Friendly Pets.

Private Hire
Our bar is only available for Private Hire Mon- Thurs, never on weekends. Please get in touch if you would like to find out more.
If you want to book a table for a large group just fill in the form below.
BOOK A TABLE
Want to reserve a table for a group (8 people or more)?
Fill in our booking form -